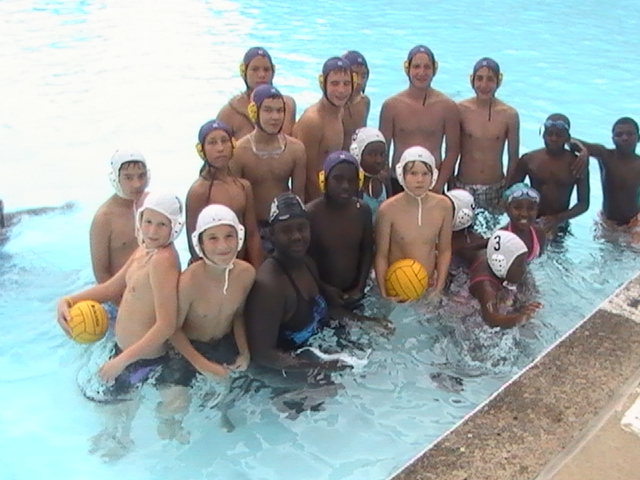 We had a great first week of water polo playing in the central part of Pittsburgh. We got Citiparks to let us try a new program at a low-use pool in The Hill District part of town, next to the Ammon Rec Center, 2216 Bedford Ave.
On the first day, 24 kids. By Wednesday, we had 40 kids.
Here we are gathered, a bit, after the second day.
We are playing every Monday to Friday from 11 am to 12:30 pm. Come on by. Pass the word. Thanks to some great support from Citiparks, the program is being offered for free as a pilot.